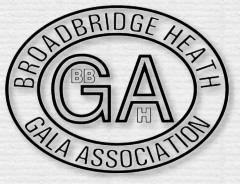 Broadbridge Heath
2nd Scarecrow Weekend
24th/25th September 2016

Organised by the Broadbridge Heath Gala Association

Join in our second "Scarecrow Weekend". Open to everyone living in Broadbridge Heath as well as community organisations, groups and local businesses.

Using the theme cartoon/animation characters, build a scarecrow and display it outside your property or premises* on the weekend of 24th/25th September between 10am and 4pm each day (please ensure it doesn't obstruct the pathway)!
*If this is not possible we can arrange for it to be displayed in a prominent point place in the village - please indicate this on your entry form.

The idea is to create a scarecrow trail in the village that everyone can walk around and enjoy.
Free to enter and judging will take place from 12 noon on Saturday 25th September.



Enter on-line here

You can enter right up to the day, but you might not get onto the printed map.
However the on-line version will continue to be updated.

Click here to download Trail Map

Not sure how to build one? You can download instructions by clicking here, or just search the Internet.



Join in the fun and see how many scarecrows you can spot over the weekend of 24th/25th September.
Home Page
(c)2016 C Edwards